Description
Discover how to manage the orchestra of emotions that come from deep loss, and regain control in order to begin to trust, hope and experience joy once again.
By investing in yourself today you will discover how to:
Do away with unrealistic ideals of what grief is "supposed to look like", and accept and honor the feelings you have at this moment.
Incorporate Miriam's practical guidance for managing stress, improving sleep, and decreasing anxiety without trying to "fix" your pain.
Let go of other people's opinions and judgments of the situation, and embrace your loss at your own pace.
Find a support system of loved ones, a community of people who have been through similar situations, or a compassionate mentor to help guide you through a very isolating and devastating period.
Session One:
You Can't Solve Grief, but You Don't Have to Suffer
Session Two:
Why Do I Feel This Way? Dealing with Grief's Physical Side Effects
Session Three:
Grief and Anxiety: Calming Your Mind When Logic Doesn't Work
Session Four:
Rallying Your Support Team: Help Them Help You
Session Five:
Surviving in the Reality of Loss
Session Six:
Find Your Own Image of Recovery
Session Seven:
Q&A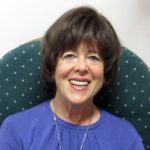 About Dr. Miriam Adahan: Dr. Miriam Adahan's groundbreaking approach to human emotions has revolutionized the way that the Jewish world approaches psychology. With over 15 books published in numerous languages all over the world, there is barely a home that hasn't been touched by Dr. Adahan's methodology. With over 40 years experience in counseling, lecturing, writing and training counselors, Dr. Adahan's well-spring of knowledge and vast experience of the human condition cannot be duplicated. Thousands all over the world have Dr. Adahan to thank for the success of their relationships and the emotional well-being of their families. Quietly residing in the outskirts of Jerusalem, Dr. Adahan truly is the reigning expert when it comes to modern Jewish psychology.
"I am enchanted with Miriam's workshops. They are deep and practical and provide the listeners with real tools for change." Donna J.
"I attend Miriam Adahan's Online Class. It has been life-changing in an area where there are few resources for Jews. It has given me hope where I thought I was a hopeless case." Leanna S.
"Finally someone is interested to listen to issues which bother me and many others for decades. You need a professional in this field to do this and someone who has been there as well. Other psychologist have done more damage to this delicate issues than good! I am very relieved that I can speak openely, knowing someone really understands! I am looking forward to each session, feeling close to the other participants online on issues that hardly anyone understands and has patience and willingness to deal with!" Sara T.